Your Child's Smile is in Good Hands!
Meet Dr. Bobby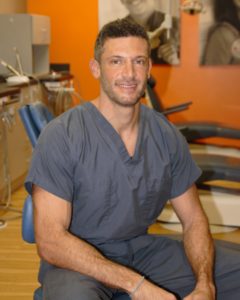 Education and Continuing Education
Dr. Bobby Garofalis is a certified pediatric dental specialist from Newport News, Virginia. He earned his undergraduate degree from the University of Virginia in 1998, with a dual major in biology and religious studies. He completed his dental degree at the Medical College of Virginia in 2002, followed by a two-year residency in pediatric dentistry at Temple University Hospital.
Dr. Bobby loves working with children, and is committed to making a child's dental visit a positive experience. He is devoted to providing the best possible dental care for his patients, in a comfortable and kid-friendly way.
Dr. Bobby is a member of the American Academy of Pediatric Dentistry, the American Dental Association, the Virginia Dental Association, and the Peninsula Dental Society.
Outside the Office
In his spare time, Dr. Bobby is active in his church and community activities at Sts. Constantine & Helen Greek Orthodox church. He also enjoys traveling, reading, and spending time with his family and friends.
About Hampton Roads Pediatric Dentistry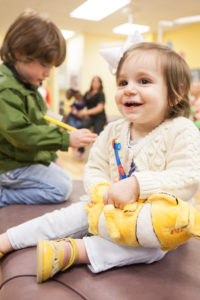 At Hampton Roads Pediatric Dentistry, our goal is to provide high-quality pediatric dental care to children of all ages in a fun, child-friendly environment. Our pediatric dentists, Dr. Bobby Garofalis, Dr. Darchelle Braxton, Dr. Alexandra Katsantoni, Dr. Chikara Saunders-Fiddermon, Dr. Richard Pugliese, Dr. J.B. Martin, Dr. Luis Arango, Dr. Christi Wengler and Dr. Steve Bullock are here to help give your child a healthy, beautiful smile for life.
We offer the dental services your child needs in an environment he or she will love. Our pediatric dentists offer: Pediatric Dental Care, Preventive Dentistry, Dentistry for Infants, Sports Dentistry, Emergency Dentistry, Sedation Dentistry, and On Time Appointments!
Not only do we utilize the latest dental technology, we make sure to have all the fun stuff, too! Check out our games, toys, and more!
Financial Info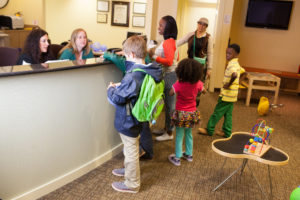 At our office, we'll make every effort to accommodate your financial needs. The cost of your child's dental treatment will vary, depending on what's necessary to maintain your child's healthy smile. We will always discuss the cost of treatment with you before we begin and provide the available payment options so you can make the best decision for you and your family.
Payment Options
Your child's dental health is important! We offer a variety of payment options to make it as easy as possible to give your child the best dental care available.
Insurance
Our friendly team will assist you with your insurance claims and paperwork. We'll work closely with your insurance provider to maximize your benefits and make sure your coverage meets you and your child's needs and budget.
Schedule Your Child's Appointment
Ready to give your child a healthy, confident smile for life?! Simply fill in the form below and one of our friendly team members will be in touch with you!