Meet Dr. Bobby Garofalis: Pediatric Dentist, Family Man & Greek Dancer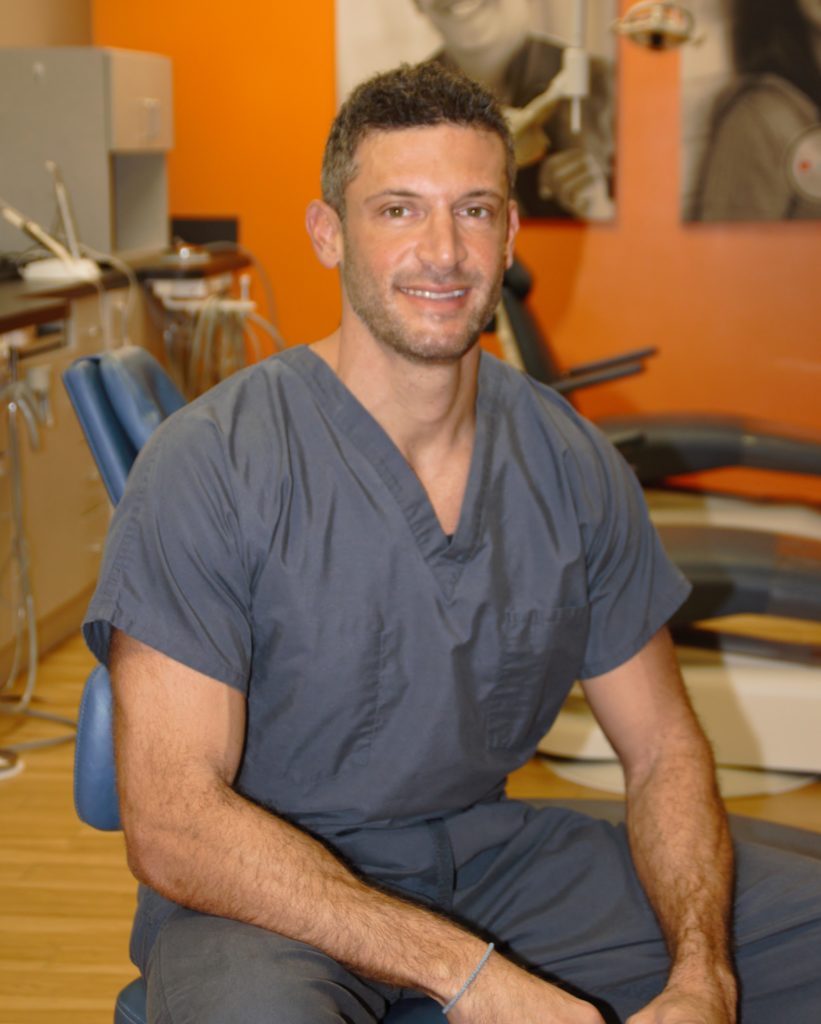 We know that choosing a pediatric dentist (or any health professional) for your child is a big decision. At Hampton Roads Pediatric Dentistry, we want to make your decision an easy one. Our team of dedicated pediatric dentists and friendly team will make you and your little one feel right at home.  We want you to get to know our lead pediatric dentist and owner of Hampton Roads Pediatric Dentistry, Dr. Bobby Garofalis. Check out his interview below!
1. How long have you wanted to be a pediatric dentist?
I always wanted to go into healthcare since at least high school. I knew I wanted to be a pediatric dentist since my first year of dental school.
2. Why did you choose pediatric dentistry as your specialty?
Probably because for me, it is the most rewarding field of dentistry on a personal capacity. To take a frightened and scared child and help them cope and face their dental fears, and hopefully have a good appointment is very satisfying and provides insta "feel good" moments,
3. Why should a parent choose a pediatric dentist over a general dentist?
A parent should take their child to ANY dentist that they feel will provide top notch care and compassion for their child. That being said, a pediatric dentist has a great deal of experience dealing with not only child-specific dental procedures, but also varying types of children in terms of personalities, coping skills and special needs.\
4. What's your favorite part about your job?
I genuinely like meeting and talking to not only the children, but the parents as well. Getting to know a lot of these families, their backgrounds and commonalities that we share as parents. Also, pediatric dentistry tends to be fast paced so I like how the day progresses. Every day in pedo is different and never stale.
5. How do you handle kids that are scared and upset?
We have various methods to deal with children and their fears. We provide acclimation visits, which help immensely. We offer various levels of sedation depending on treating from laughing gas to light doses of sedation such as valium. For our more complex and special needs cases we also offer General Anesthesia which can be a valuable option for those that need it. Probably the best method to deal with a scared child though is establishing trust with them over time.
6. Tell me about your family.
I've been married now for over 12 years. My wife is Aleksandra Soldo and she is from Belgrade Serbia. We have one son, Konstantin who just turned 11. He mentions every now and then about becoming a dentist, and I tell him that he can choose or become whatever he wants to be.
7. Who is your role model and why?
Probably my mother and late father. They came as immigrants from Greece, and their work ethic, determination, and sacrifice for their family is something to look up to and strive for.
8. What's your favorite food?
Greek food, specifically from the island of Crete. Cretan food is very healthy, organic, plant and vegetable based with small amounts of meat and fish.
9. What's your favorite restaurant?
Gus' Hot Dog King and Schooners
10. What's your favorite movie?
Ugh, I'm not even sure!
11. What was your favorite cartoon growing up?
Tom and Jerry
12. What's your favorite color?
Blue
13. What are your hobbies?
Hot yoga, weight lifting and Greek dancing
14. #1 advice you'd give to parents 
Slow down and enjoy the moment, especially with your children. We are all busy, over-scheduled and before we know it, our children grow up and we have lost precious time with them. This is something that I, myself am working on as well.
Dr. Bobby and our team are here to ensure happy visits to the dentist with your child so they can experience a lifetime of healthy smiles.
To learn more about Dr. Bobby Garofalis, click here: https://hrpediatricdentistry.com/about-us/meet-our-doctors/dr-bobby-garofalis/